Read more about CBSC in the news
Check out the following content to learn more about Emory's CBSC Fellowship:
2018-19 CBSC Annual Report
The 2018-2019 CBSC Fellows Program is complete. Please check out the impacts our fellows, partners and participants had in the year. The CBSC work goes beyond the core fellows program these days! View our work here.
CBSC Alumna Amanda Edwards kicks off her campaign to represent Texas in the Senate
Amanda Edwards, a Houston attorney and City Councilwoman, has launched a campaign running serve Texas in the Senate. Ms. Edwards was in the first class of the fellows program, then called the Kenneth Cole Fellowship in Community Building and Social Change, and has applied many of the core principles of the CBSC in her work. Ms. Edwards has led continued community building and post-disaster response efforts since Hurricane Harvey hit Houston in 2017. The Houston Chronicle recently named Ms. Edwards as one to watch here.
2019 CBSC Summer Term Underway
On Monday, May 20th, the 2019 CBSC Fellows began their ten week summer practicum implementing projects co-developed with partners over the spring term. As part of our summer fellows' experience, the program includes a series of weekly dinners with guest speakers, site visits and other outings to build networks and knowledge around key initiatives in the Atlanta area.
Our first outing was to join the Civil Bikes biking tour of Civil Rights sites in the Old 4th Ward neighborhood area. We had a good time pedaling around and learning about Atlanta history.
CBSC Fellows Named to 100 Senior Honorary
Three CBSC Fellows were named to Emory's 100 Senior Honorary for the 2019 graduating class. Pictured at the January 22nd, 2019 Induction ceremony Reception from left are Samantha Flaugher (CBSC 2018), Kate Grace (CBSC Director), Maya Bornstein (CBSC 2017), and David Nifong (CBSC 2018).
Cbsc fellows Program provides local context for housing presentation to local churches
December 2nd, 2018 at Oglethorpe University
Led by Ruth Evans and UNITE, 2018 CBSC Fellows Samantha Flaugher and David Nifong and the CBSC Director Kate Grace participated in a presentation to over 80 congregants representing at least 9 churches. The focus was educating the local faith community on the housing pressures being faced by many communities in the Cross Keys area. The evening was powerful with the audience leaving ready to engage in making positive change in their own neighborhoods via direct engagement and civic action to influence local housing policies.


September 15th, 2018 CKSNI Equitable Housing Press Conference
CBSC Fellows, Projects and staff have supported CKSNI since its inception. Recent work has focused on rapidly changing housing conditions for the current members of the community. As a resource partner, the CBSC is excited to see the research utilized by CKSNI in their housing platform.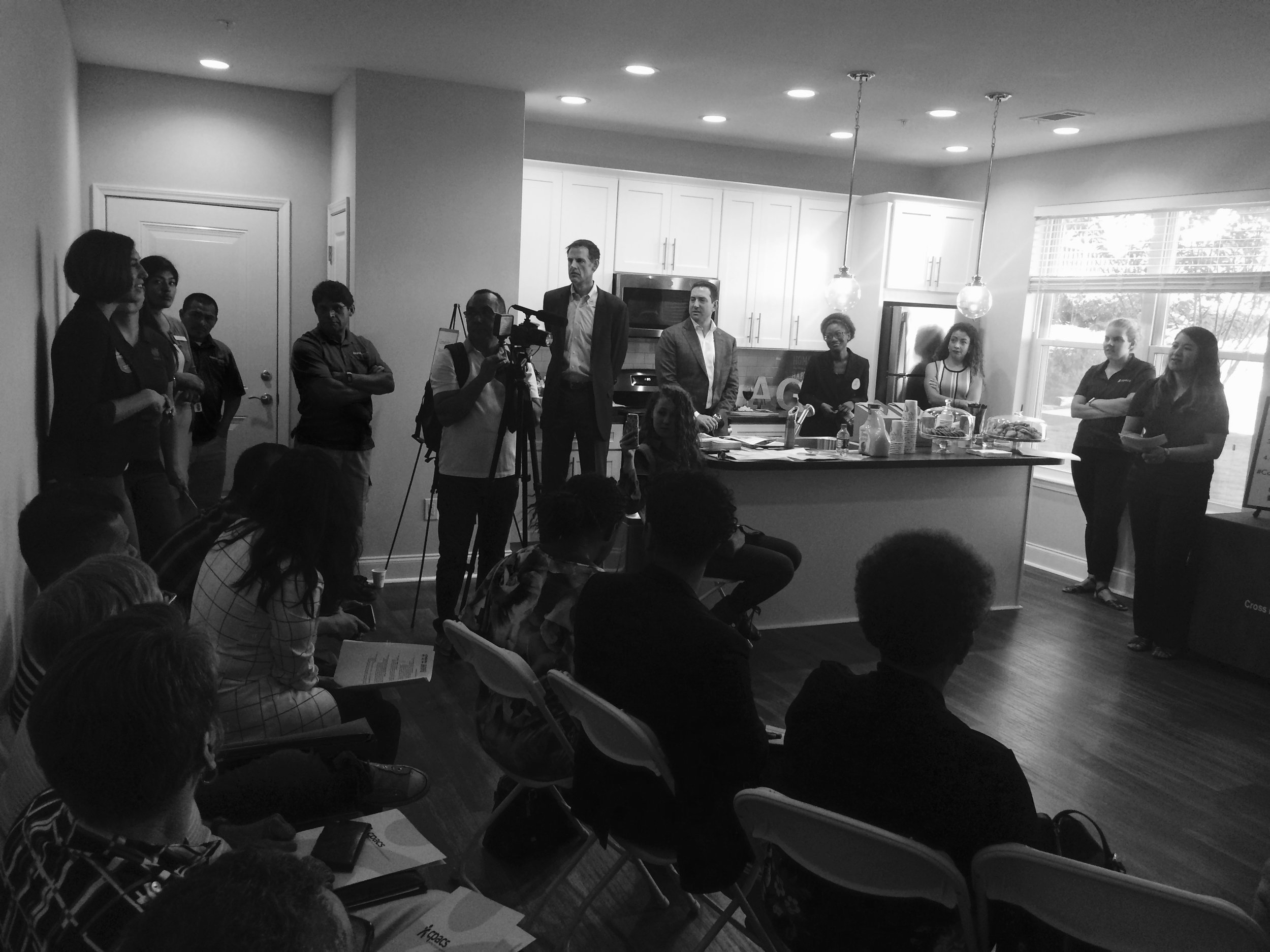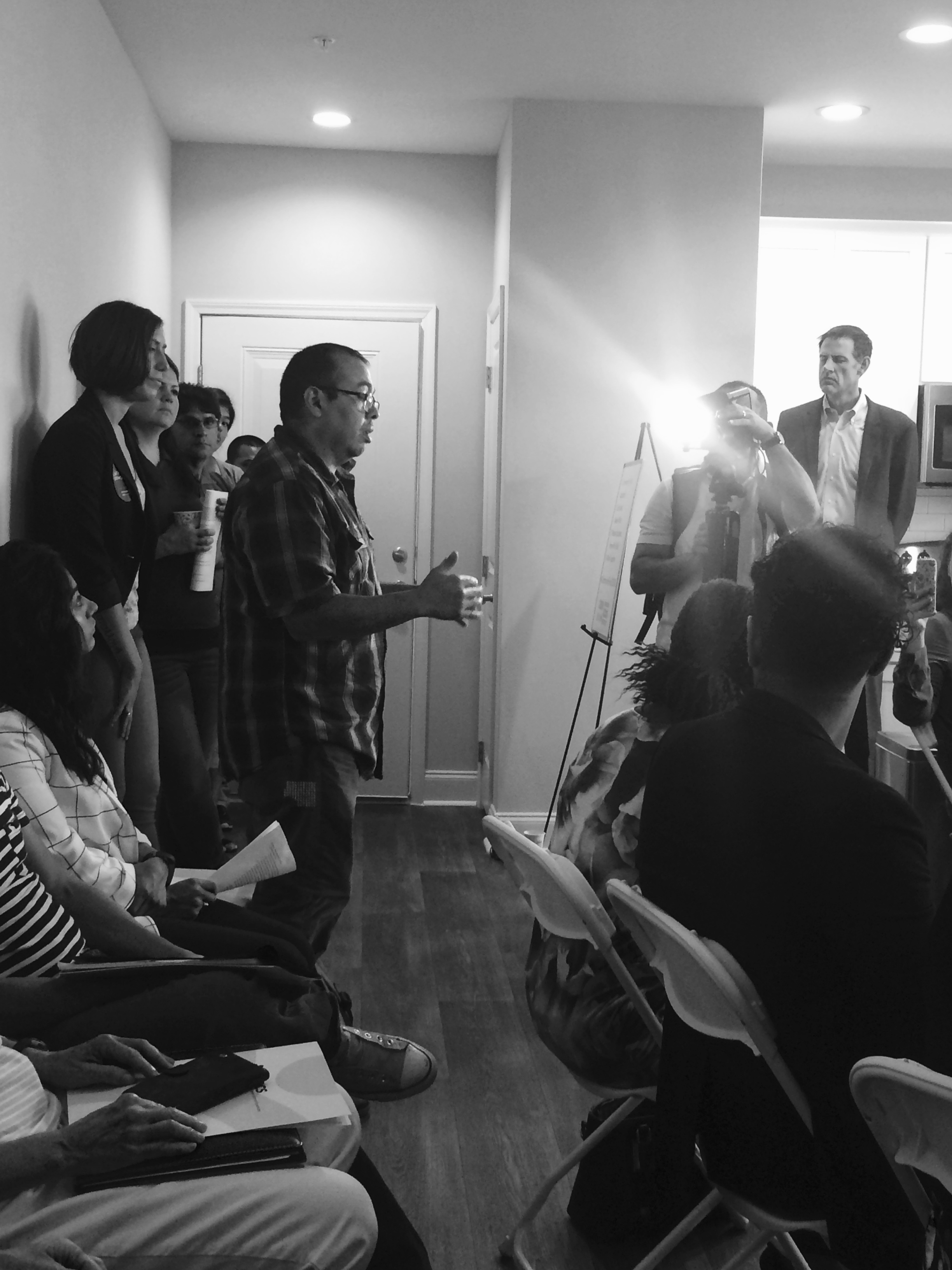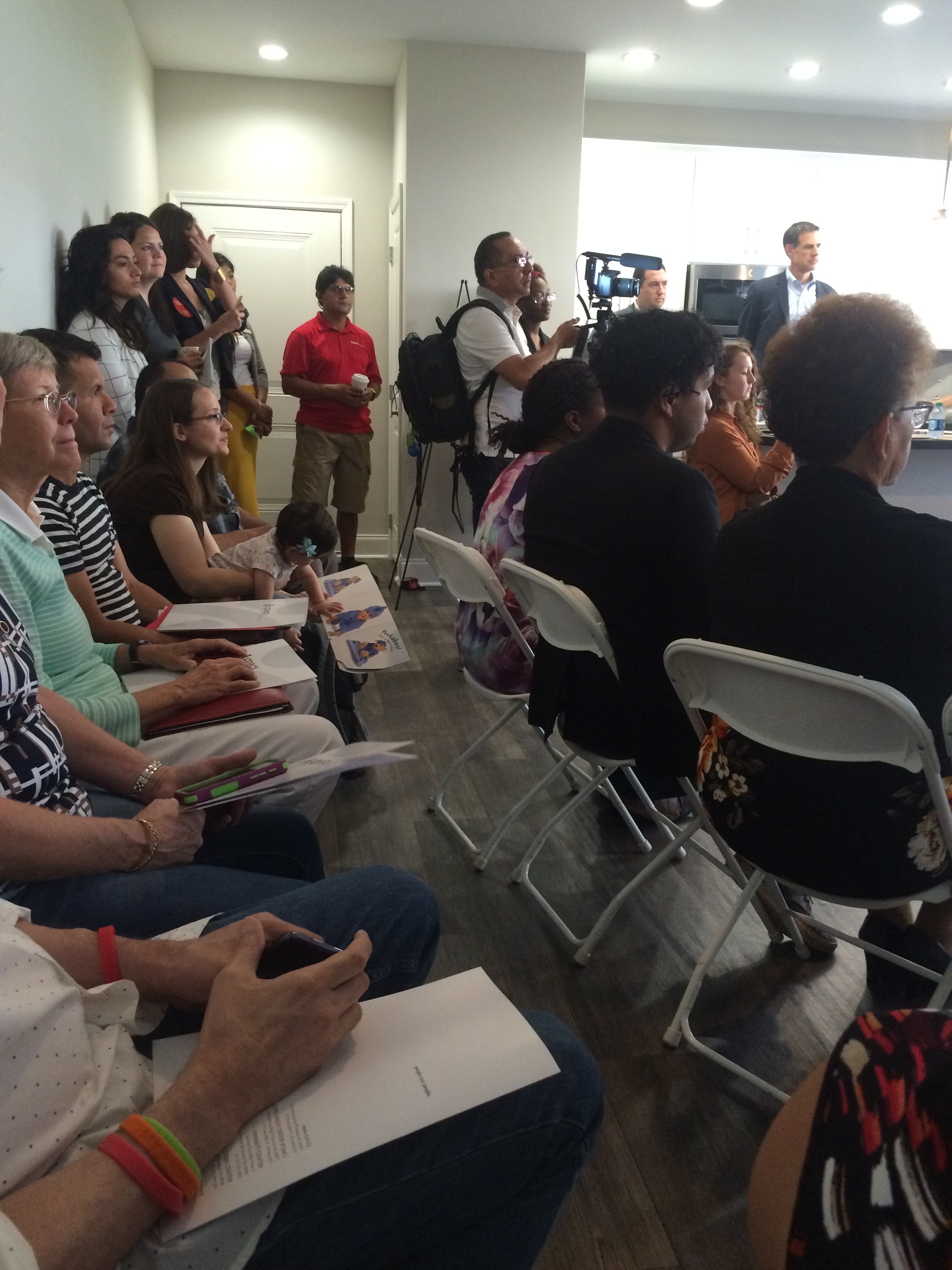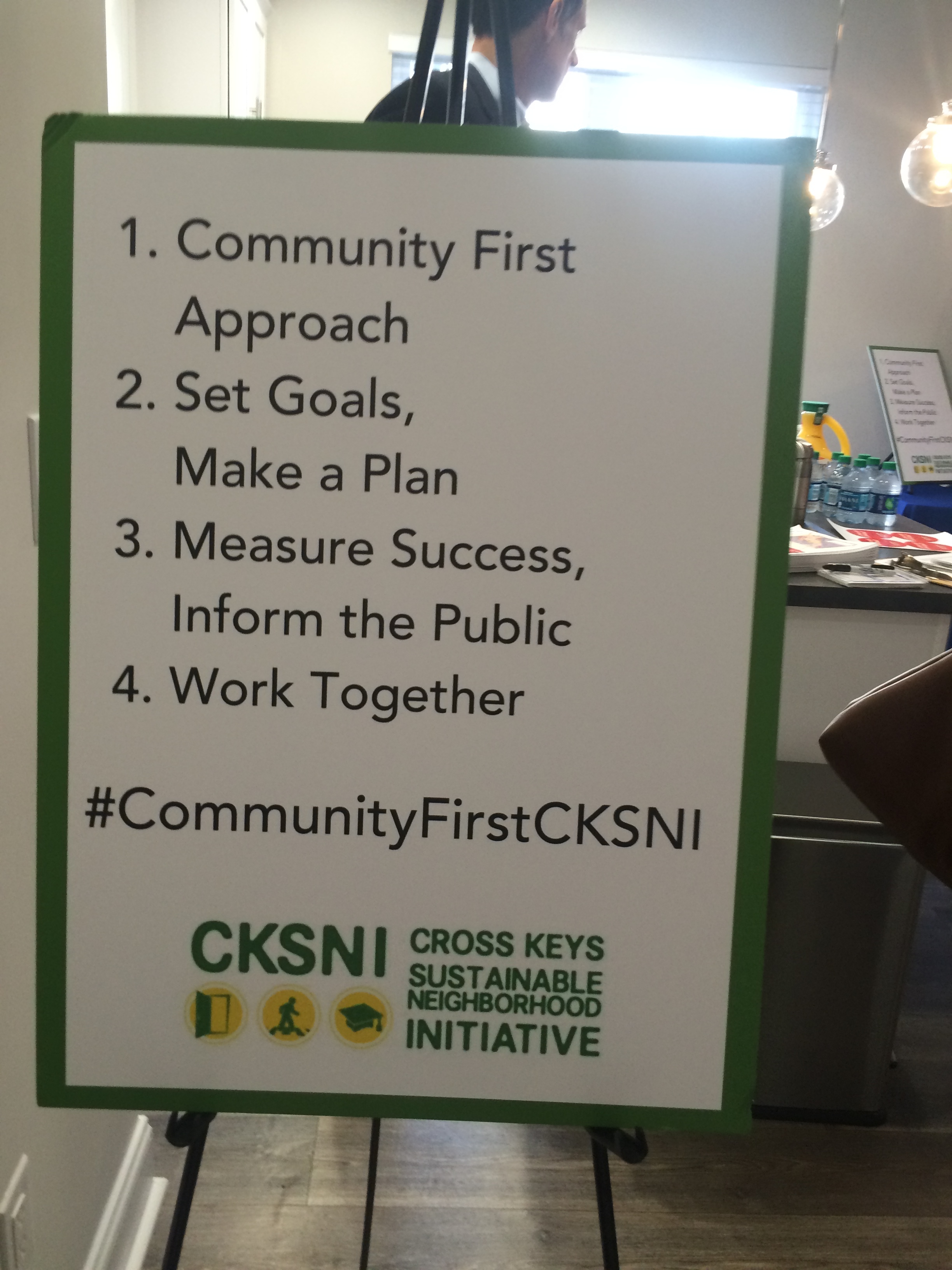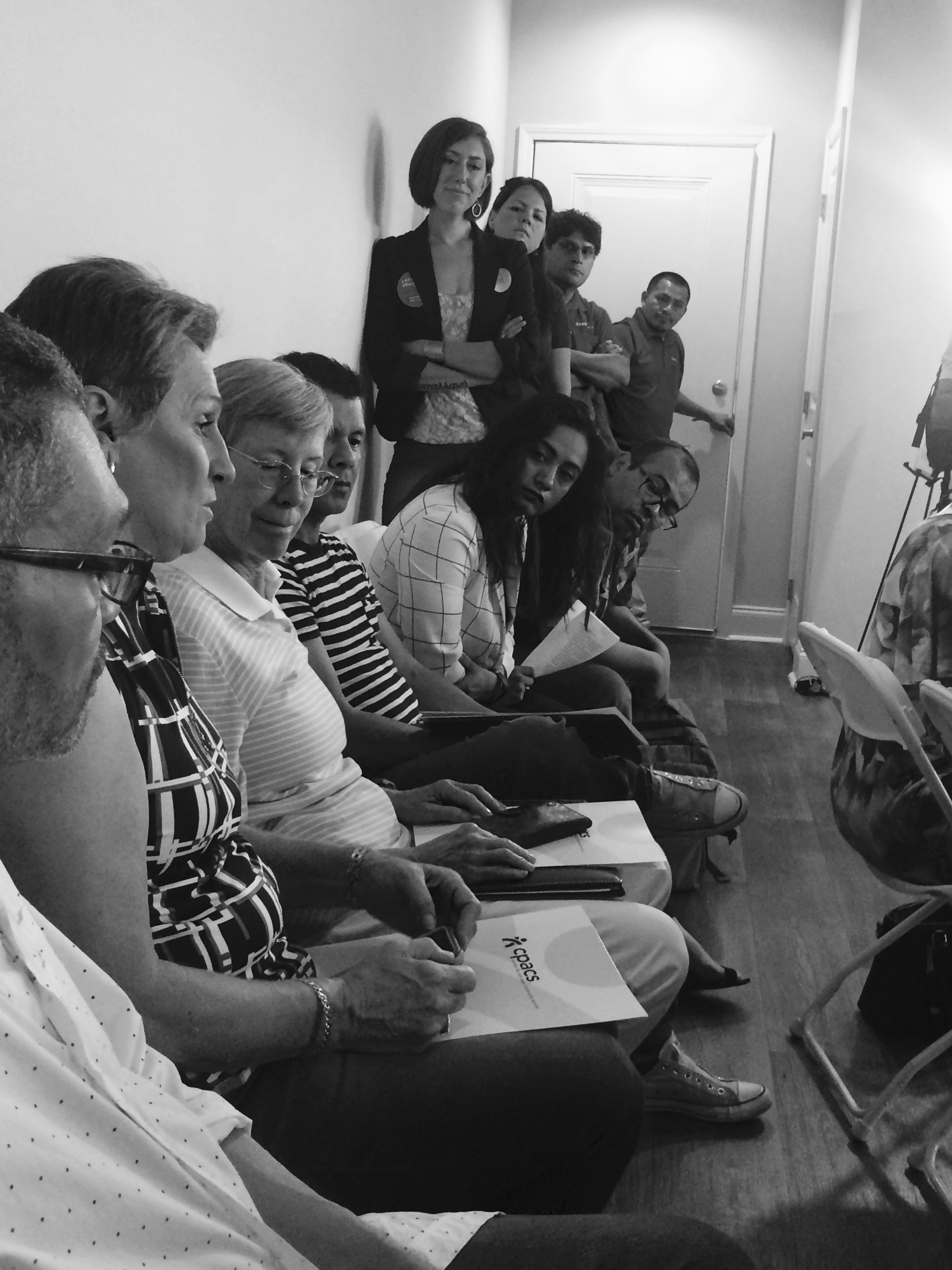 CBSC FALL 2018 COURSE applications are closed.
The required prerequisite course - 370A POLS/SOC/ENVS/CBSC - for pursuing the full CBSC Fellows Program and Minor is full. Anyone interested in the CBSC course work or full fellows' program should contact Kate Grace and follow our OrgSync profile at Emory University here: https://orgsync.com/130733/chapter
Kate Grace can be reached at at kdgrace@emory.edu.
CBSC Program featured in Campus Life Newsletter
The University Learning Community, a pilot effort lead by Emory built in many ways on the principles core to the CBSC Fellows Program, was featured in the July 2018 Campus Life newsletter.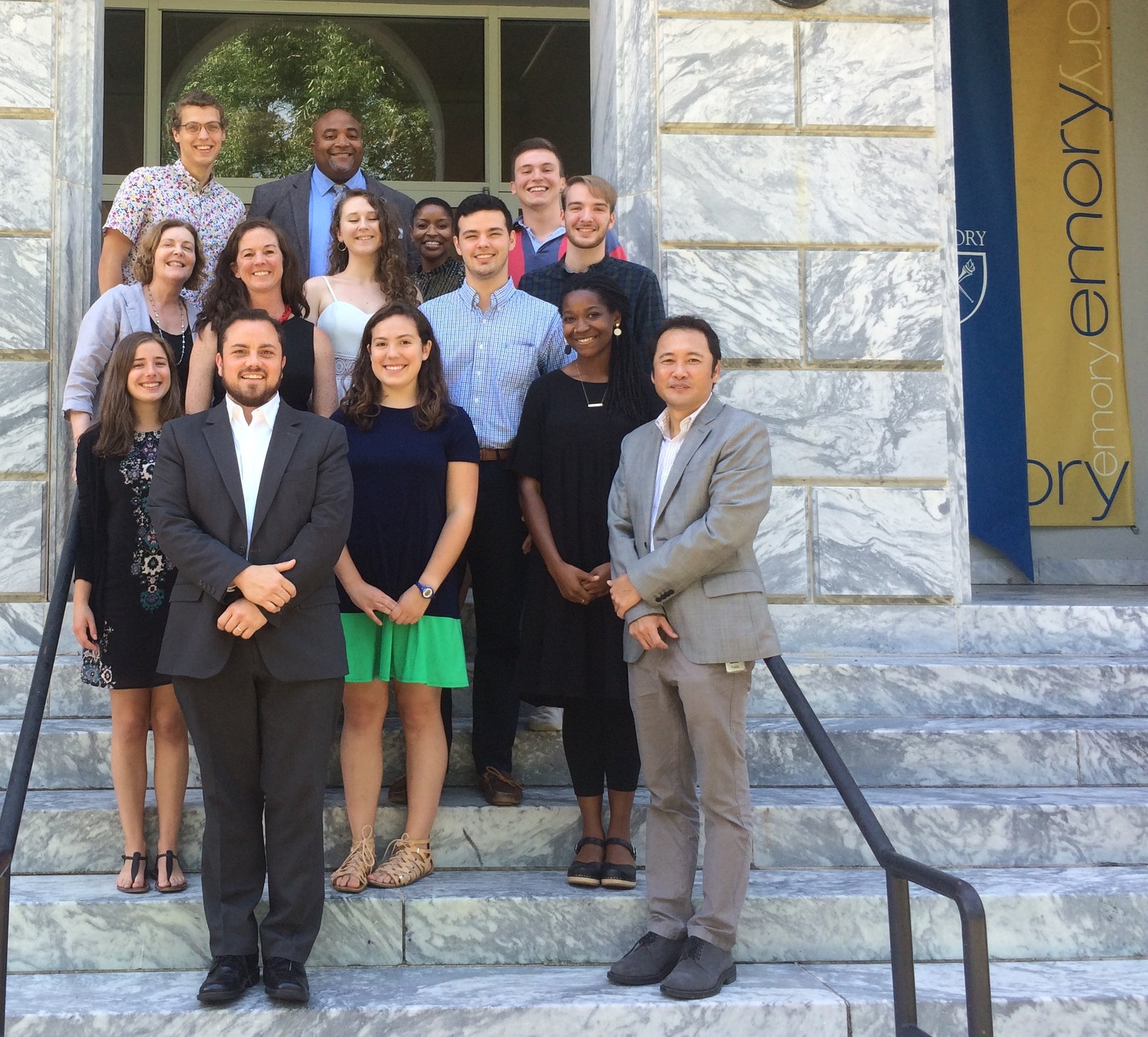 The 2018 CBSC Fellows, partners and two alumni enjoyed a luncheon hosted by Emory President Claire Sterk on July 22nd, 2018. All discussed the work of the CBSC and its' connections to both the Emory mission and the growth of new leaders.
Emory CBSC Fellows selected for highly competitive awards.
Jason Sell, 2016 CBSC Fellow and 2017 Second Year Fellow, was selected as one of four Emory students for the Robert T. Jones Scholarship.
Via this "Bobby Jones Scholarship" opportunity, Jason will study next year at the University of St. Andrews in Scotland. Read about this great award in the Emory Report article.
Caroline Nwanze, 2017 CBSC Fellow, has been selected for the two year Woodruff and Whitehead Foundations' Fellowship.
Caroline will work within the foundations for two years after graduation in May, learning about the foundations' work and better understanding the important role of philanthropy in our most pressing community needs.