CBSC Recent Happenings
cbsc closes out 2019 program year
The CBSC Program year ended officially on Friday, July 26th, 2019. As with all projects, each of our CBSC teams presented their project to key stakeholders. Each team succeeded in delivering quality results with their collaborative partners. We celebrate with these eight CBSC Fellows in completion of their CBSC full year experience.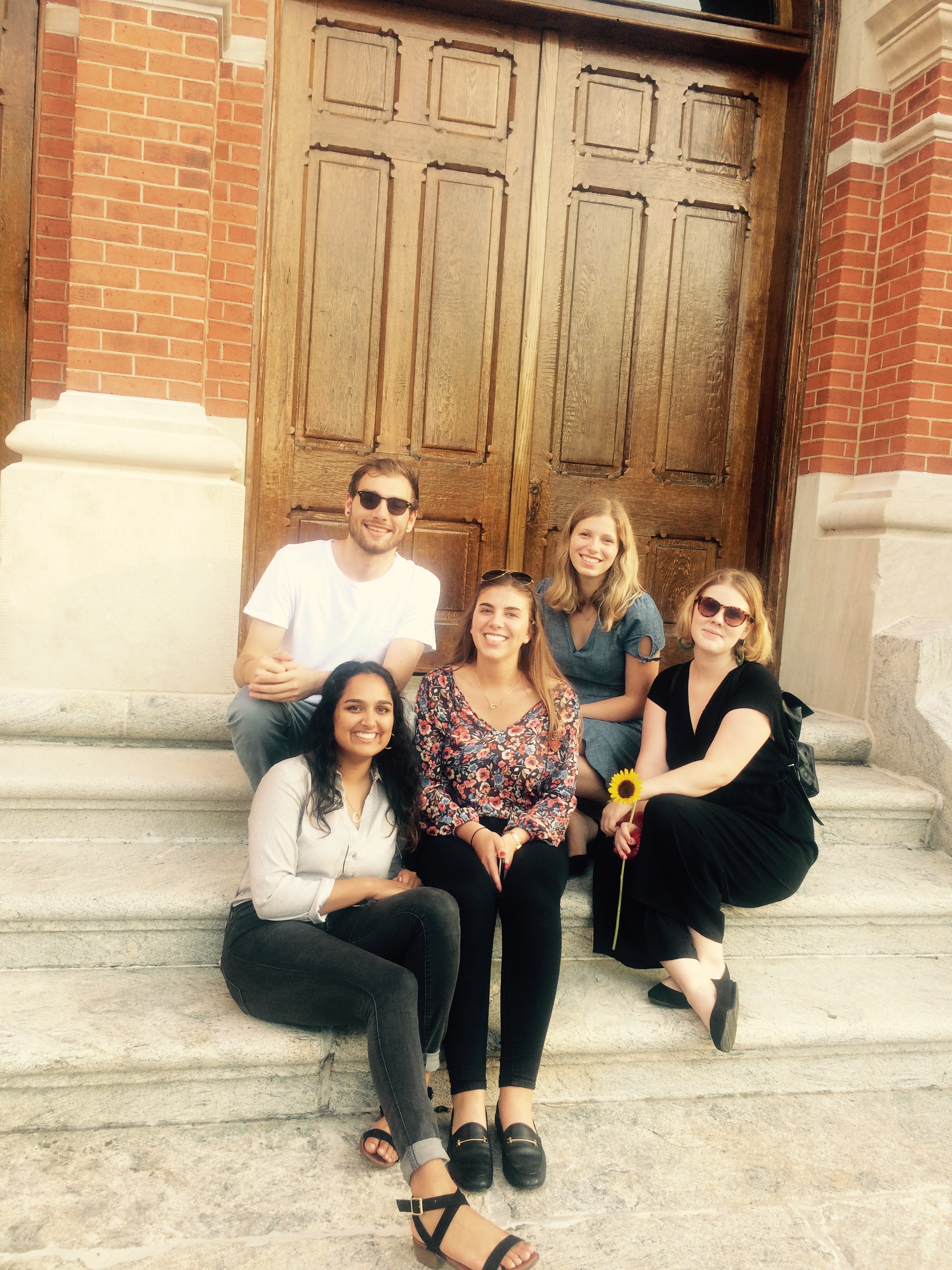 DeKalb Youth Prosperity Initiative in Co-Design
The five members of the DeKalb Youth Prosperity Initiative (DYPI) focused CBSC project, shared their findings and recommendations for the DYPI leadership in the Co-Design Phase of the program development. The recommendations were built upon field research and best practice analysis. The event included key leaders from the Atlanta Regional Health Collaborative for Health Improvement, DeKalb Schools, The United Way, Chris180, Grady Hospital, the DeKalb Sustainable Neighborhoods Initiative, Emory University and others.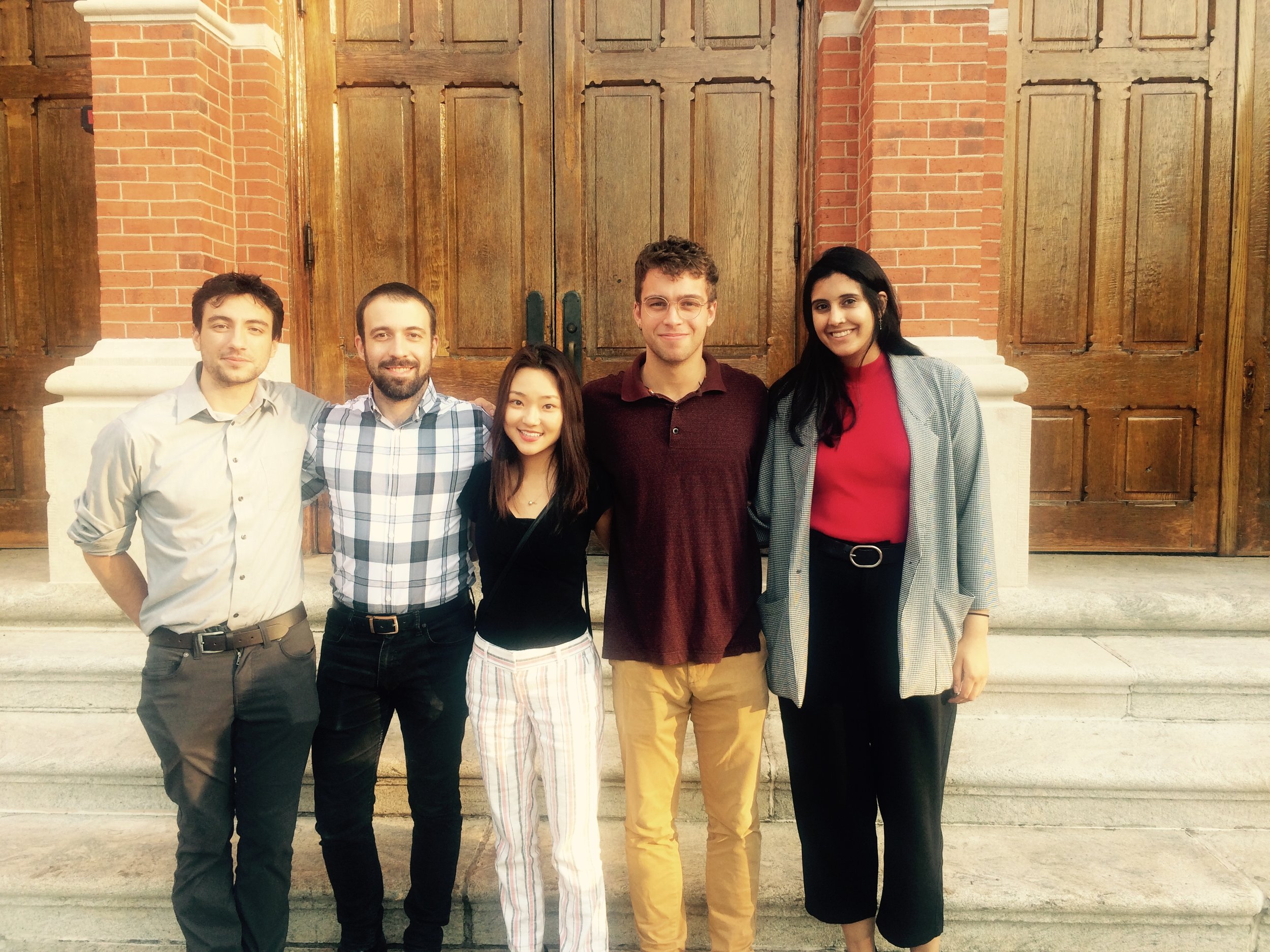 The Newton County Housing Team provided a thorough accounting of their project and research findings. The full room that included Georgia Conservancy Leaders, the Director of the Covington Housing Authority, Emory University leadership and several of their CBSC peers appreciated learning about the opinions gathered from residents and other stakeholders in the community about housing in Newton County, GA.
2019 cbsc Fellows program year underway
With the selection of nine 2019 CBSC Fellows and the start of the Spring 2019 term, teams are now in placed and working with their collaborative partners. Partners have visited campus twice with several both community-based and campus events planned as teams work toward their summer workplan. This co-developed workplan will serve as the roadmap for the full time summer project implementation term that begins mid-May 2019. Read more about our fellows and projects here.
2018 CBSC Co-Learning Retreat to the Twin Cities
The 2018 CBSC Fellows' summer term is well underway. Fellows and partners are busy implementing projects planned over the spring term. To enhance the summer experience for our fellows and partners, the CBSC organizes a series of professional development activities. These include weekly dinners and Friday site visits with Atlanta-area leaders to explore a particular topic, issue area or project. In addition to these weekly events, the fellows program leads a multi-day immersion trip allowing our group, fellows and partners, to learn about community building initiatives in a context outside Atlanta. Each city is unique, building on the "Start From Local Conditions" principle studied in the CBSC coursework, so we all learn a great deal from this trip.
This year, we had a fantastic visit to the Twin Cities in early June 2018, digging in for 3 long days in Minneapolis and St. Paul engaging with a wide range of community builders including high-level city staff, neighborhood based economic development leaders and executives from long-time large scale neighborhood support organizations. Fellows reflected that being able to see the work they have studied on the ground helped them to get the real stories. They appreciated the importance our hosts placed on history of the work in each setting and found many connections to their own CBSC work. Partners, Sarah Brechin from CPACS and Edna Lora from PAHL, each connected with our site visits and reported taking away ideas to introduce in their work in Atlanta.
Here are a few photos from our time in the Twin Cities. Enjoy!
CBSC 2018 program underway
Partners in Action for Healthy Living is launching a Youth Farm Team beginning in the late spring of 2018. A team of CBSC Fellows will work with PAHL on an evaluation plan to measure and identify success, build the curriculum for the personal development components of the Youth Farm Team and provide overall best practices for connecting generations utilizing gardening and the produce it creates.
The Cross Keys Sustainable Neighborhood Initiative, led by the Center for Pan Asian Community Services is hosting a team of CBSC Fellows to dig in to the housing pressures being felt in the CKSNI communities. This project builds on past work by Emory, CKSNI and the CBSC. The goal of the CBSC Fellows is to establish the conditions and changes that occur in when affordable apartments are lost to gentrification. Fellows will conduct research on residents and areas where complexes have already been sold as well as those likely in danger of being sold for future development.
CBSC 2018 kick-off
Despite the summer often being seen as the busiest time of the year for the CBSC, it takes a full year to make the program. On August 23rd, 2017, Dr. Michael Rich welcomed the incoming class of potential CBSC Fellows for the Fall course - POLS/SOC/ENVS/CBSC 370A. We have a great group of students enrolled in the course representing a diverse set of academic programs, personal backgrounds and areas of interest. This group, along with others that have completed this course in a previous year, will be able to apply for the January-July terms to completed the full fellows program this fall.
2017 CBSC CONCLUSION
The 2017 CBSC Fellows Program Year came to a close on July 21st, 2017. As you will read on the CBSC Projects page of this site, our teams had a productive year working on three valuable collaborative projects. Reflecting on the 2017 year, the CBSC was privileged to work with an amazing group of growing leaders and three organizations dedicated to positive community change.